Pro-Life Sunday
by Pastor William C. Mack | January 24, 2021
Yesterday was "National Sanctity of Human Life Sunday", or "Pro-life Sunday" (as we used to call it).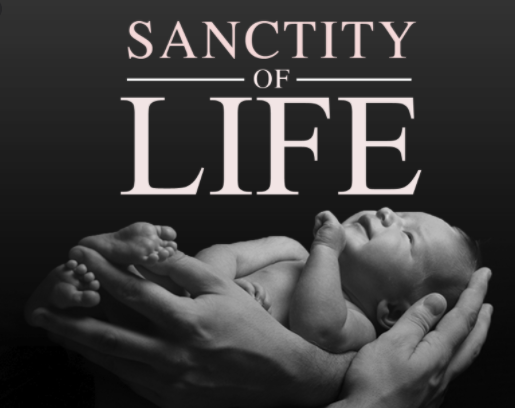 Is it me or is it
weird
that we have to point out that human life is "sacred"? When something is not
sacred,
we use it for whatever means we see fit, trample on it, spit on it, say nasty things about it, etc. Why the necessity to point out to the world that human life is sacred?
Because infants in the womb, the elderly, and the severely ill "get in our way" and remind us that this life on earth is temporary. We want to have all the "fun" we can have before we "bailout" of existence. Babies, both born and unborn, demand our attention and force us to make commitments we would not otherwise make. The elderly frustrate us and test our patience (not to mention our checkbooks). The terminally ill drain our economy. Such is the mentality of the world, the flesh, and the Devil.
Traditional Judaism, Islam, and Christianity all have (historically) condemned abortion and have revered their elderly. (Approaching 70 years old, I appreciate that mindset…..
) But man is fickle and the sinful nature is strong! But God has said in His Word that He Himself made us (Job 33:4, Psalm 139:14), hence taking a human life in the womb is "murder" (Exodus 20: 13). The same reverence for the lives of the elderly and ill are made in Holy Writ.
Life, both physical and spiritual (1 Corinthians 15:44, John 6:63) is a gift from God. We are here to protect and nurture it. As zealous as we may be to "save the whales" (etc.) let us save the even more (Luke 12:7) important
human
children; both born and unborn. Let us bring them to the saving waters of Holy Baptism (1 Peter 3:21) and protect the frail; both elderly and ill; bringing them the blessed message of Christ crucified and risen for them.
As John the Baptist leaped for joy in his mother's womb ( Luke1: 41- 44) may we, too, "leap for joy" knowing our Creator Who sent His Son to ransom us eternally and to give us days to live even before we came to be (Psalm 139: 16). May the light of His grace empower us to do all these things, to His glory, in Jesus' Name! Amen!